Voting is now open in this year's BDAV People's Choice Award. Support your favourite project in this year's award. The winner of this category is determined solely by public vote and voting closes 24 July 2018. To view all submission and vote, click HERE or click directly on the links below to vote now.
Graham Energy was proud to work on two projects nominated this year, so please show your support for;
Kallista by Maxa Design Pty Ltd
Category: Residential Design: New Project – $600K-$1M construction cost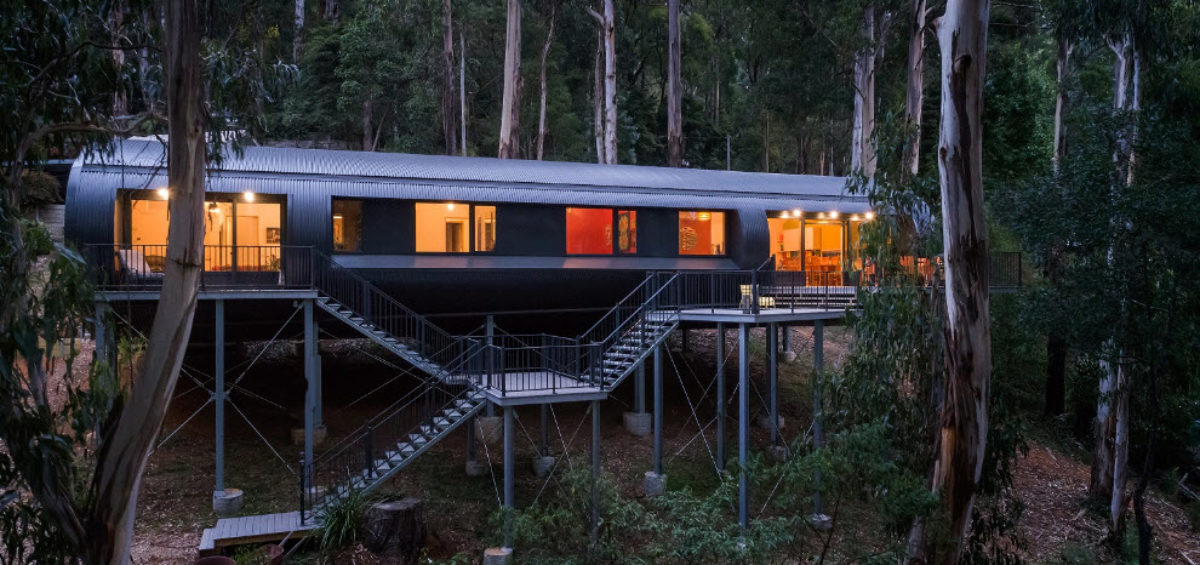 Relocating from the NSW Blue Mountains to be closer to family, the retirees requested an interesting and efficient home in the Dandenong Ranges' town of Kallista. They wanted durable, accessible and sympathetic home, with room for guests on occasion. The brief requested curves, comfort (thermal and ergonomic), a preference for the use of Colorbond, and room for an interesting array of artwork. High priorities included capturing any possible views, retention of significant vegetation and integrating simple bushfire resistance methodologies. A unique design has been achieved that balances a complex array of site constraints, yet delivers on personality. This home ticks all the boxes, and ensures the clients have a future-proof and accessible home. The Passivhaus performance standard adopted is market-leading, and the incorporated 'magic box' heat recovery ventilation/hot water/heating and cooling unit is potentially a first in Australia. The design delivers an elegant simplicity contextually aligned to its natural surrounding environment.
Wildcoast by Rachcoff Vella Architecture Pty Ltd
Category: Residential Design: New Project – over $1M construction cost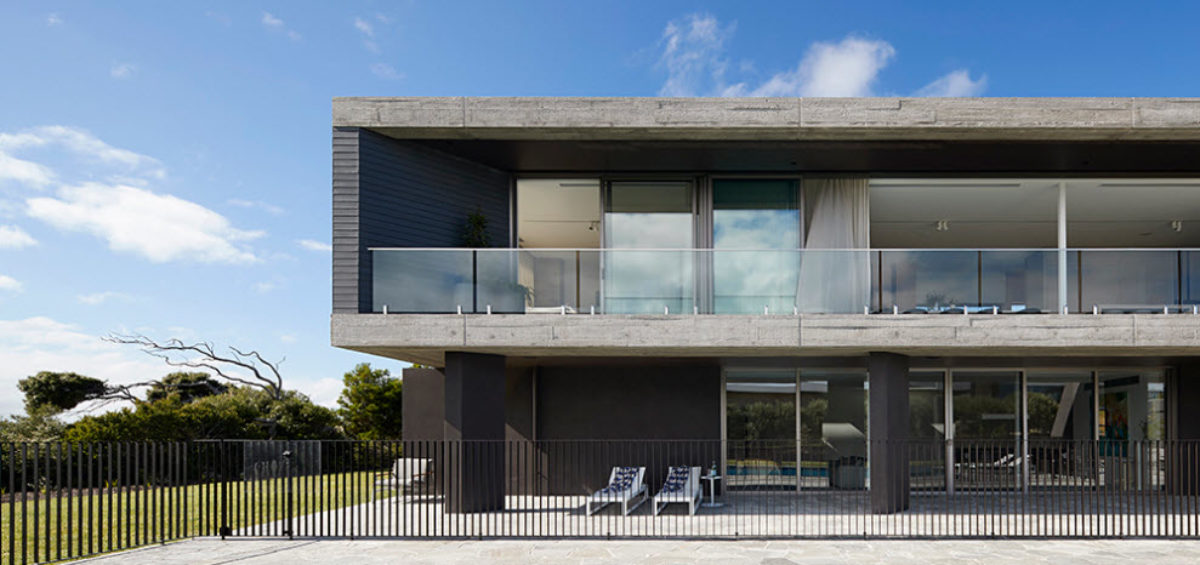 The young family wanted an escape from busy life, a holiday home in a well known and loved place that encourages family connection, creating lifelong memories. Their love of the local back-beach and its seasonal variation became the inspiration for material selection, and informed the textures throughout. The value of memory was driven heavily by the client. The new dwelling is situated on the sand dunes of a Melbourne back beach. Inspired by the evocative coastline, its materials and forms were informed by the immediate context. Bunkered in, the home protects from prevailing conditions whilst offering a platform to embrace immediate and broader dynamic surrounds. The ground floor bunkers in, with bedrooms thumped deep into the dunes. The floating first floor zone takes in the spectacular views, and acts as the command station overseeing activities. Sliced into the side of the sand dunes, the two dominant horizontal concrete planes become the main architectural expression.
Thank you and good luck to the winner!